In what can only be described as an intense and thrilling day of pool action, Eklent Kaçi and Ko Pin Yi have battled their way through to the 2023 World Pool Masters semifinals.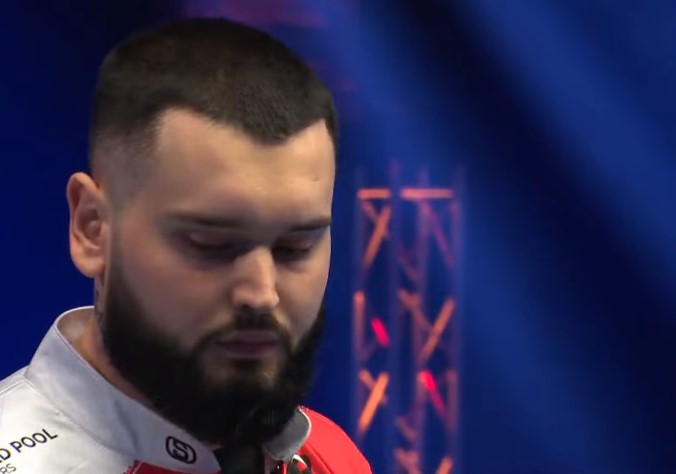 The quarterfinals of the tournament saw some of the world's best players go head-to-head in a series of closely contested matches. However, it was Kaçi and Yi who stood out from the pack with their impressive performances.
Kaçi, the 2021 US Open champion, faced off against Spain's Francisco Sanchez Ruiz in what turned out to be a nail-biting encounter. Despite falling behind early on, Kaçi rallied to secure a 7-5 victory and book his place in the semifinals.
Meanwhile, Ko Pin Yi, the reigning World 9-Ball champion, faced a stern test against England's Chris Melling. The two players went toe-to-toe in a tense match that saw Ko come out on top with a 7-6 victory.
With their victories secured, Kaçi and Yi will now face each other in the semifinals. It promises to be a fascinating encounter between two of the most talented and exciting players in the world of pool.
Kaçi, who hails from Albania, is known for his aggressive style of play and his ability to dominate opponents. He will be looking to carry that form into the match against Yi and secure his place in the final.
Meanwhile, Yi, who represents Chinese Taipei, is renowned for his precision and tactical nous. He will be looking to use his considerable experience and skill to overcome Kaçi and secure his own place in the final.
Whatever happens, fans of pool are in for a treat as these two incredible players go head-to-head. With the stakes high and the tension palpable, this promises to be a semifinal match for the ages.
The 2023 World Pool Masters is shaping up to be one of the most exciting and memorable tournaments in recent memory. With Kaçi and Yi leading the charge, the stage is set for a thrilling conclusion to the event.